Source: Ministry of Foreign Affairs Singapore
12 August 2019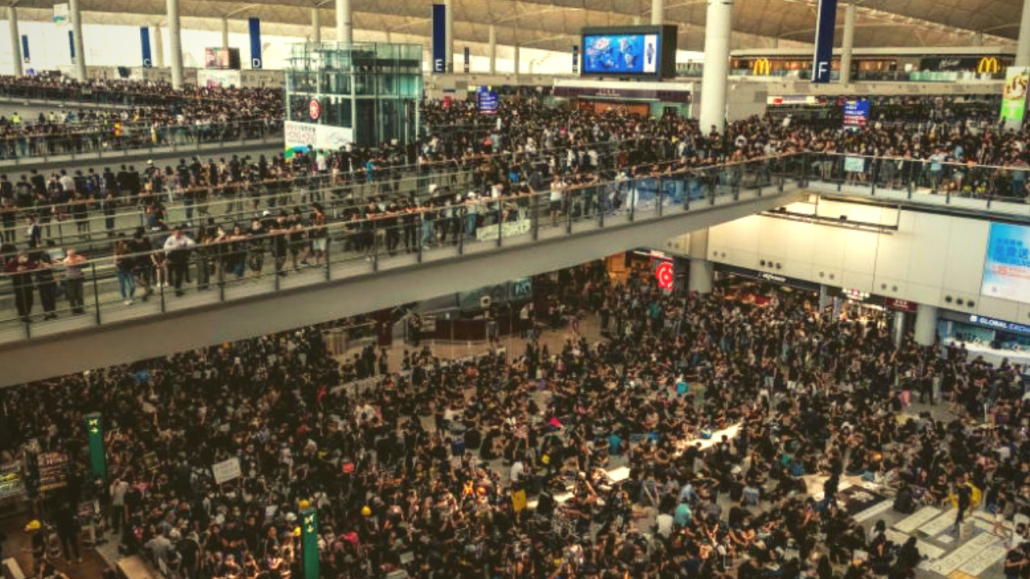 Image: The Straits Times
In recent weeks, several large-scale protests have taken place at multiple venues in Hong Kong. Cases of localised clashes following these protests were reported. Protests which are meant to be peaceful could potentially turn violent with little or no notice. Singaporeans are advised to avoid any reported locations of upcoming protest rallies and other large public gatherings.
The Hong Kong International Airport has cancelled all remaining incoming and outgoing flights on 12 August in view of the ongoing protests at the airport.  Singaporeans are advised to check with their airlines on updates.
If you are already in Hong Kong, you should take all necessary precautions to ensure your personal safety. You are advised to stay vigilant, monitor developments through the local news, and heed the instructions of the local authorities. You may wish to follow the Hong Kong Police Force on their social media accounts (Facebook and Twitter) for latest updates.  The latest information on special traffic arrangements is avaliable at here. You should avoid protests and large public gatherings, and stay in touch with your family and friends so that they know you are safe.
Singaporeans in Hong Kong are encouraged to eRegister with the Ministry of Foreign Affairs to enable us to contact you should the need arise.
Those who require consular assistance can contact the Singapore Consulate-General in Hong Kong, or the MFA Duty Office (24hrs) at:
Singapore Consulate-General in Hong Kong
Tel: +852-2527-2212 or +852-9466-1251 (after office hours)
Fax: +852-2861-3595
Email: singcg_hkg@mfa.sg
Ministry of Foreign Affairs Duty Office (24 hours)
Tanglin, Singapore 248163
Telephone: +65 6379 8800 / 8855
Email: mfa_duty_officer@mfa.gov.sg