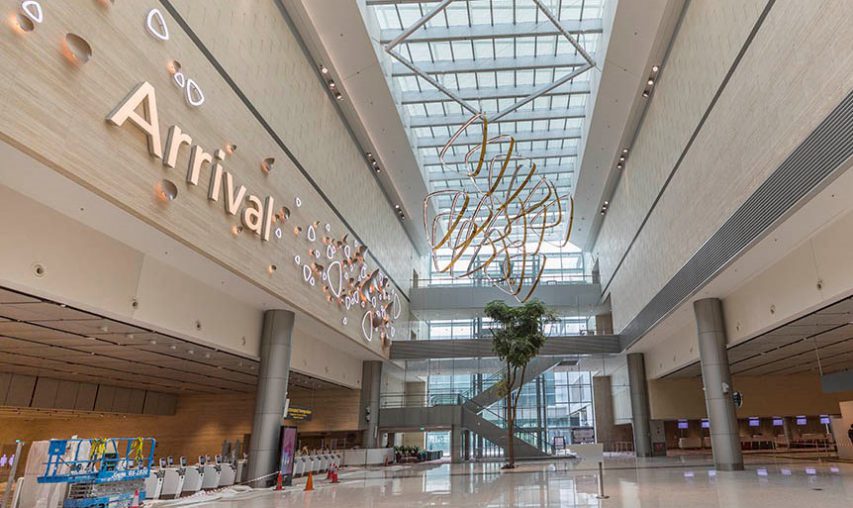 From 01 September 2020, 1200hrs (GMT +8), visitors1 from Brunei Darussalam and New Zealand can apply for an Air Travel Pass (ATP) for entry into Singapore on or after 08 September 2020.
They can apply at no charge at https://safetravel.ica.gov.sg, and must do so for the ATP between seven and thirty calendar days prior to their intended date of entry into Singapore.
It takes three working days for an ATP application to be processed, and customers are encouraged to factor in the time required when booking their flights.
Successful applicants will be subjected to a Covid-19 test upon arrival into Singapore in lieu of a in lieu of a Stay Home Notice (SHN).
ATP applicants must comply with the following conditions of travel:
(1) Travel History – Applicants must have spent the last 14 consecutive days in Brunei or New Zealand before departing for Singapore. All visitors must travel from these countries to Singapore on direct flights without transit.
(2) Documentation – The following documents are to be presented to airline staff upon check-in at point of departure, as well as at the checkpoint upon arrival in Singapore:
i. A valid Air Travel Pass approval letter (electronic or physical) for the specified period of entry into Singapore;
ii. A valid visa (for visa-required passport holders).

(3) Post-Arrival Covid-19 Testing – Upon arrival in Singapore, visitors must undergo a Covid-19 Polymerase Chain Reaction (PCR) test at the airport2. The PCR test will cost SGD300 (inclusive of GST), which is to be borne by the visitor. Test results will be out in 48 hours.
After taking the PCR test, visitors are to take private transportation, taxi, or private hire car from the airport to their declared placed of accommodation3 and remain isolated there until the test result is confirmed to be negative. After being notified of their negative test results, visitors will be allowed to go about their activities in Singapore.
(4) Contact Tracing – To facilitate the contact tracing process, visitors must download the TraceTogether app4 on their mobile devices and keep it activated during their stay in Singapore, preferably prior to departing for Singapore.
The TraceTogether app must not be deleted for 14 consecutive days after leaving Singapore. Should they subsequently test positive for Covid-19 within 14 days after leaving Singapore, they will be required to upload data in the app upon request by the Singapore Ministry of Health.
(5) Medical Costs – Visitors are to be responsible for their medical bills should they require medical treatment for Covid-19 while in Singapore.
For further enquiries on the ATP, visitors can email to: COVID_ATP_Enquiries@caas.gov.sg
—————-
[1] Visitors refer to foreign travellers who are not Singapore Citizens, Singapore Permanent Residents (PR) or Singapore Long-term Pass (LTP) Holders. Singapore Citizens, Singapore PRs, and Singapore LTP holders travelling to Singapore from Brunei and New Zealand are not required to apply for an ATP. However, LTP holders will still have to seek entry approval from the relevant Singapore Government agencies before travel to Singapore.
[2] To expedite the PCR test at the airport, visitors are strongly encouraged to pre-book and make payment at https://safetravel.changiairport.com.
[3] Visitors may refer to the Singapore Hotel Association (SHA) website http://www.sha.org.sg/ for the list of hotels approved to receive visitors travelling to Singapore.
[3] For more information on TraceTogether, please refer to http://www.tracetogether.gov.sg/.
Source: Civil Aviation Authority of Singapore (CAAS); Singapore Airlines